Searching in BlueSky is easy, and can be done from the search bar at the top of the page.

Once you enter your search terms into the search bar you'll be taken to the search page. From the search results page you will see your results highlighted in the content that it appears in. Doing this allows you to see your results in context.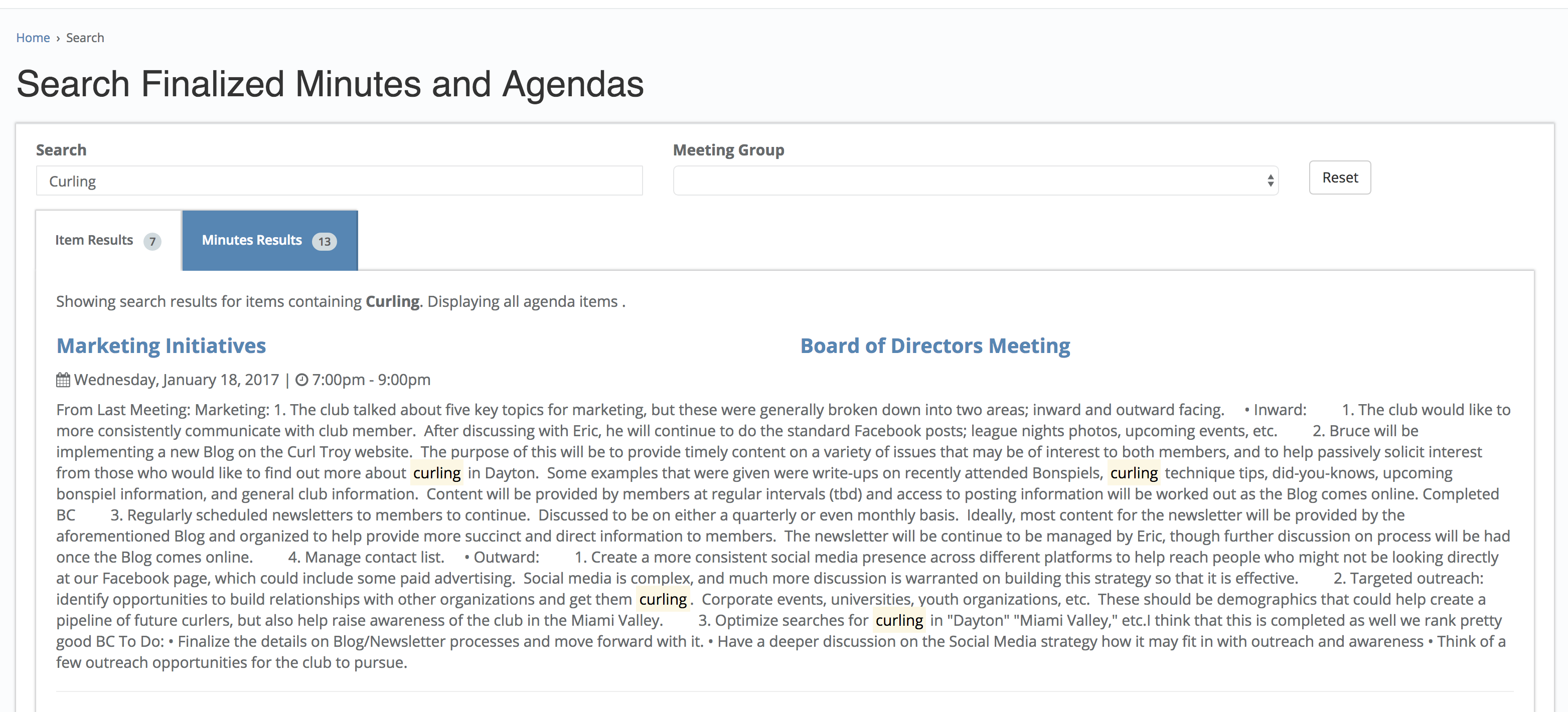 The search page also contains the ability for you to refine your search results by either selecting the meeting group that you'd like to search or showing items or minutes that your search term appears in.

* Search results will be limited to finalized meetings. If the meeting is not finalized the search results will not include them.